Step 1: The questionnaire
First the client needs to fill out our simple questionnaire to provide all the necessary information regarding the tank, existing equipment, such a piping and pumps, and the products stored. This information will be used to assess the results possible to achieve with JMD EVNAT.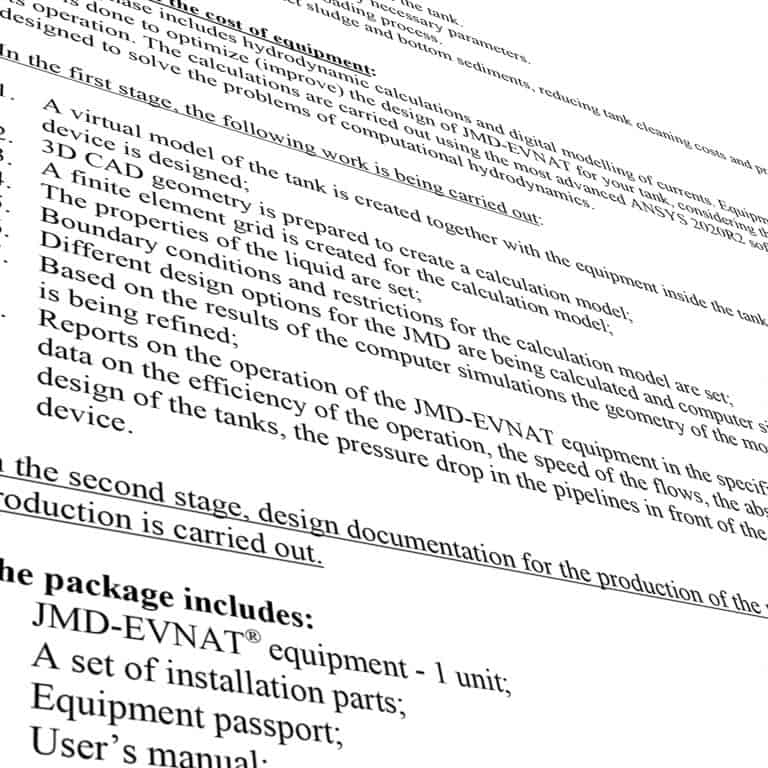 Step 2: Price Offer
Based on the information provided in the questionnaire we will compile a preliminary price offer and send contract for signing.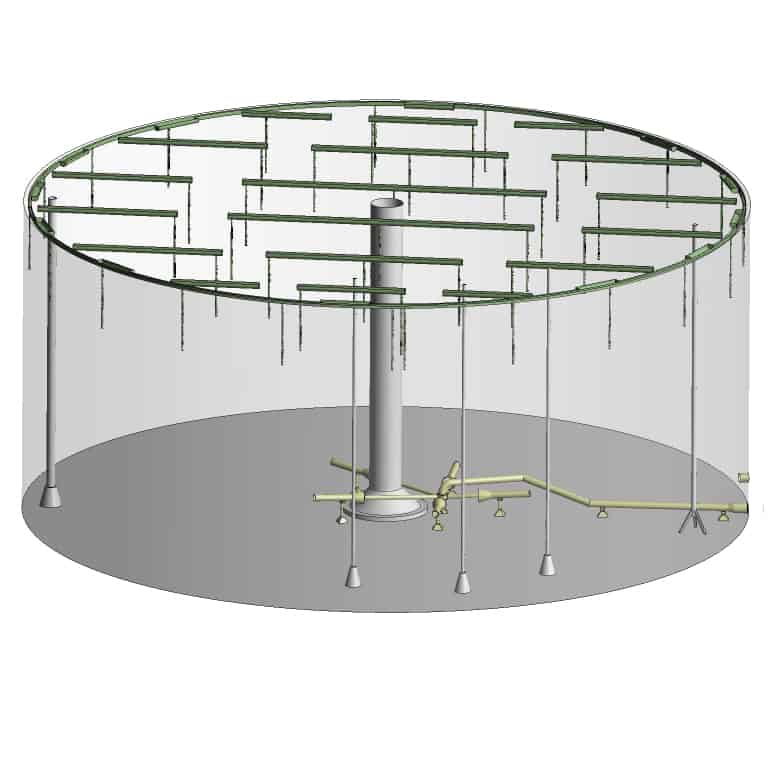 Step 3: Engineering
Tank physical dimensions and inner structures are taken into account as well as operational characteristics of pumping pressure and physical characteristics of the stored products.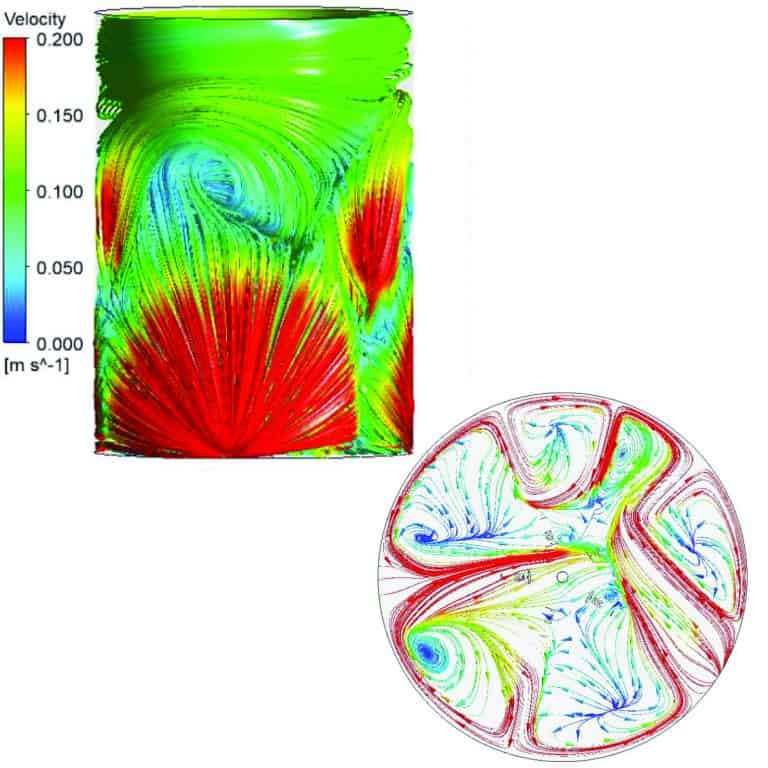 Step 4: Design and Flow Modulation
Modulation of flotations makes it possible to evaluate the efficiency of mixing, heat and mass transfer, to create an ideal design of the device for solving a specific task.
3 Bukultu str., Riga, LV-1005, Latvia